More Galloway Mountain High
(Original: 4-05-2000)
(Updated: 8-31-2012)
John C. McCornack
Yukon, Oklahoma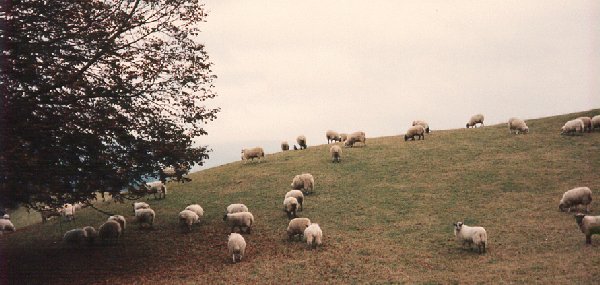 Scotland Where I Can Roam

How would you like to roam
The beautiful Scottish hills?
Green as far as the eye can see
Where animals meander at will?

Cattle grazing without a care
And countless fields of sheep
So many wonderful memories
In my heart I'll forever keep

For my ancestors came from Scotland
Where I go to search their names
I find them on tombstones
On old and ancient graves

I can hear the music in my ear
So beautiful and just amazing
Goes along with the landscape
And the animals that are grazing

Flowers dot the countryside
Something new very season of the year
Delightfully interchangeable
Beauty and fragrance brings a tear

Heather, snowdrops and rhododendron
Start the year out faithfully
Crocus, Magnolia and the Daffodil
Are such a joy for us to see

Cherry blossoms follow
Marsh Violet and Forsythia as well
Flowering currant along roadsides
Oh, what a delightful place to dwell

I'm so proud of my Scottish roots
It's such a joy to go back home
There's nowhere I would rather be
Than Scotland where I can roam!

(c) Marilyn Lott 2006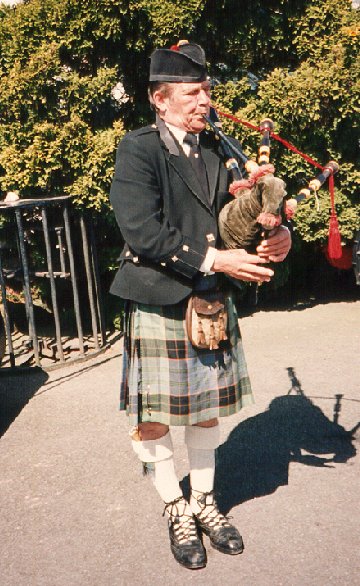 Public Piping at Gretna Green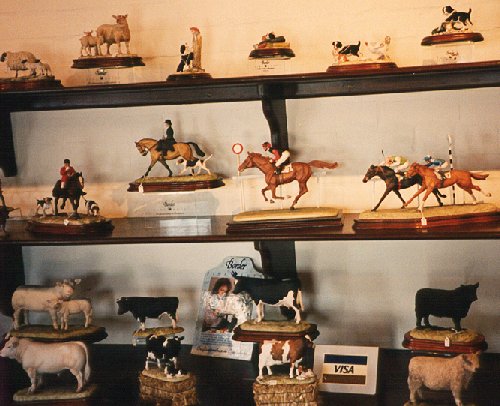 Visa Card accepted at Gretna Green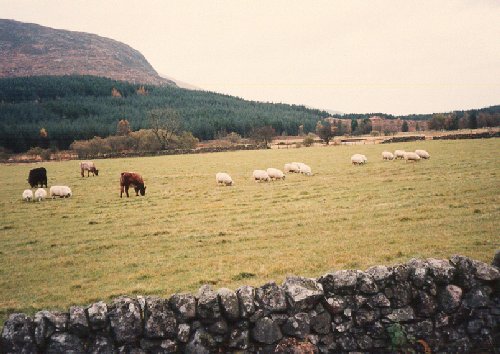 Sunday afternoon delight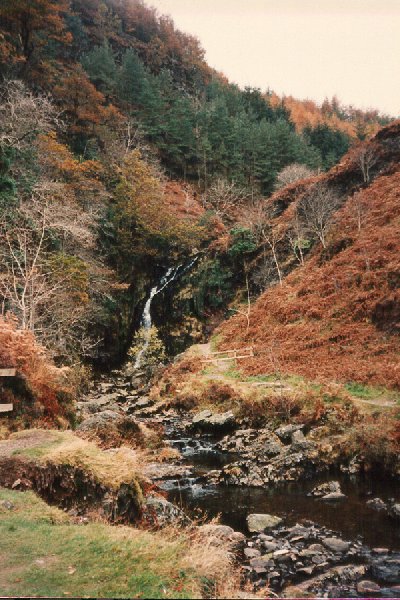 GALLOWAY MOUNTAIN HIGH
Oh Galloway....oh take me back
Oh take me back with pleasure
Across the span of many years
Where time cannot be measured
Back where my roots began to grow
To where time now stands still
Oh Galloway ....yes take me back
And give my heart a thrill
The beauty of the rolling hills
The mountain tops with heather
Where sights and sounds can capture thee
Where love and life can gather
And look across the hills of time
And flood my soul with memories
And let me watch the great expanse
Hills seem to join the seas
Where belted galloways do graze
And sheep that can't be counted
Yes, take me to your mountains high
Where thoughts cannot be daunted
Yes, let me climb your mountain high
My eyes drink in their beauty
And let me breath in pure fresh air
Let thoughts of long ago enfold me
Oh Galloway...On mountains high
Your beauty will sustain me...
My thoughts organized by ImAuthor4U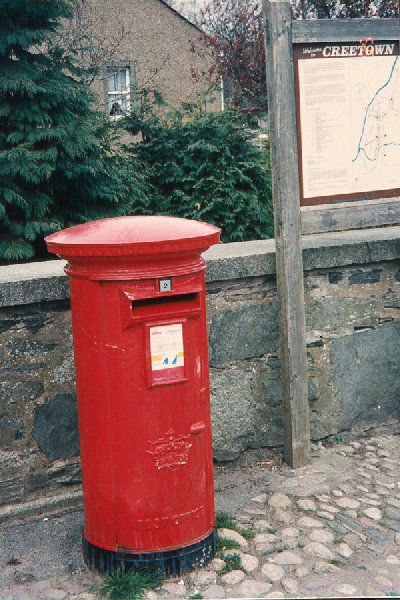 Mail Box in Creetown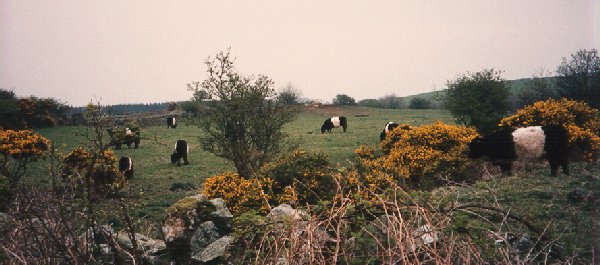 Belted Galloways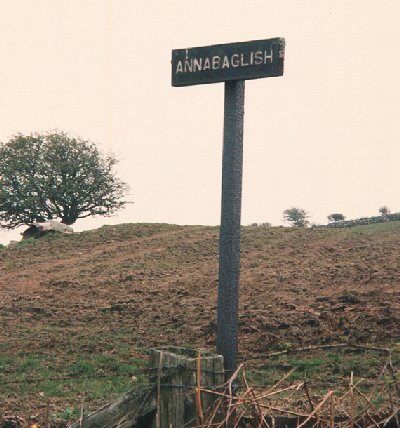 Entrance to my ancestral home ... Annabaglish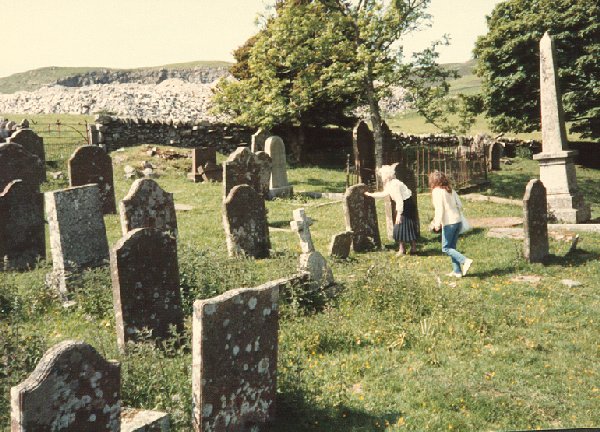 Searching for McCornacks ~ with Nessie and Linda


Galloway is Calling
As I traveled a long the countryside
One mild and sunny day
I got a chance to see the hills
Of life along the way.
It was the hills of Galloway
That mountain of my past
I saw the belted cattle graze
Brought memories from the past
Of times where Grandpa and Grandma
Must have roamed these mountain paths
Oh, what a peaceful walk it was
It ended much too fast
But they got to see the beauty
Of the hills of Scotland fair
They saw the flowers and sheep
And breathed that country air.
I can see them standing now
Holding hands beside that road
And loving how their life was
Although they had a heavy load
Oh, Galloway is calling me
To visit one more time
And capture forever in my heart
What surely I call mine.
Jene Lind
2009




Up in the mountains where she lives
With her dog so very faithful


Are sheep and goats running wild
Her life is so free and full.
M. I. Lusby
8-31-12


It all started first in Dumfries and Galloway ...
The world's first Savings Bank, founded by Rev. Henry Duncan at Ruthwell -in 1810 - now a museum.
The world's first steamboat sailed on Dalswinton loch 1788 and legend has it that Robert Burns, the world famous Scots poet, was a passenger on the one and only voyage.
The world's first pedal cycle - Kirkpatrick Maemillan, Keir Mill 1838/40.
Britain's oldest working post office - Sanq'uhar 1763.
Scotland's first Christian Church - Candida Casa, Whithorn - was founded around 400 AD. St. Ninion was the first bishop.
Only Buddhist temple in Britain is the Tibetan Samye ling, at Eskdalemuir, Langholm, established in 1967 and officially opened In 1988.
The first penny newspaper in Scotland, founded in 1843, was the Eskdale and Liddesdale Advertiser.
The invention of the first successful milking machine with pulsators (now displayed at the South Kensington Science Museum) by Mr Nicholson, Bombie farm, Kirkcudbright, who then went to work for J. R. Wallace and Co., Castle Douglas, where the machine was developed for sale to the public.
The first operation in Europe under anesthetic was carried out on 19th December 1846 by Dr. Scott at the original Dumfries and Galloway Royal Infirmary, Dumfries. Two days earlier than other claims!
The first nursing lectures in Great Britain (possibly In the world!) were given in 1854 at the Crichton Royal, Dumfries, six years before Florence Nightingale!
Dumfries & Galloway was the home of the first ostrich farmer in Britain! The first Scottish experiment in artificial insemination took place at Hoddom Castle!
The world's first submarine was made at N. E. 1, Cochrane, Newbie, near Annan.
Patrick Millar, of Dalswinton, designed the 'Carronade', an armament which later helped repel the French Navy. He also introduced the threshing mill and drill plough to Scotland and was the first to feed cows on steamed potatoes! Furthermore, the first turnip seeds in Scotland were sent to him as a gift by King Gustav of Sweden - hence the name "swede" for turnips.
James Anderson of Dumfries, born in 1824, was the first man to lay transatlantic cables in 1866.
Thomas Watling, a forger from Dumfries before being deported to Botany Bay, was the first artist to portray Australia's wildlife and make, the earliest oil painting of Sydney.


Wise Words by a man named Don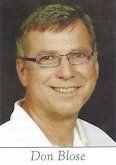 1. No one can know everything.
2. Yet, most of us know someone who wants you to think they do.
3. Having a know-it-all in your life is like having a thorn in your side.
4. They are usually obnoxious and no fun to be around.
5. Arguing with them is never worth it, even if you have direct scientific proof.


Photo by Marilyn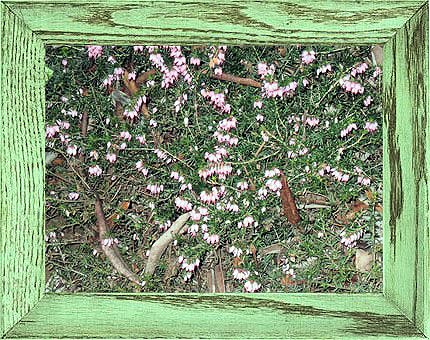 Heather
You always know this time of the year
That it will do what it can
Bloom beautifully no matter where
At home and on foreign land.
Amongst the brush and tangled weeds
It still will open up for him or her
Oh yes, you can always count on
A spring flower that is called Heather.
Elizabeth Anderson
3-23-14

Historical Photo by r.latimer

Main street of Cordell, Oklahoma ~ 1950's
Where I roamed the streets as a teenager

A Spanish Cove special memory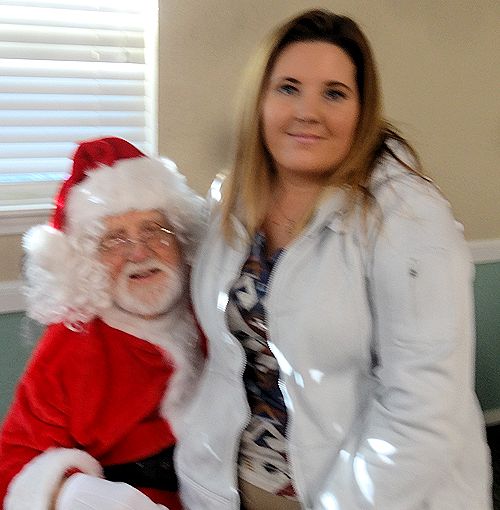 Spanish Cove Christmas Party ~ (2015)

Scenes around Spanish Cove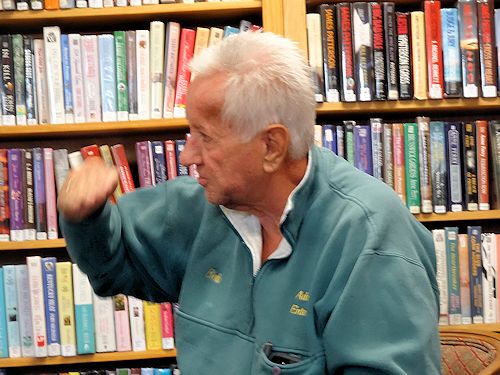 Literary Meeting ~ 2015



Thanks for spending a little time in my world!

John McCornack


Email me on:
jmccornack@aol.com

Lambing
Sorry it has been a while since i last wrote, we have been very busy lambing the first lot of 300 ewes started lambing the beginning of march and the second lot of 350 ewes started to lamb the beginning of April so you can imagine we have been very busy, the lambing has been quite good and the weather has been quite kind to us and it is nice to see the lambs playing in the fields. The fields at Annabaglish are beginning to green up and it gives you a felling that spring has come,the spring calving cows are beginning to calve again and we are getting a lot of heifer calves unfortunately the do not fetch a much money as bull calves but at least they are strong and healthy, one off the heifers had twin calves a bull and a heifer she has not enough milk for them both as this is her first calves so i am rearing one on a bottle and i call her Poppy she is so sweet and loves her chin rubbed.Well i must go and do some more work now. regards to your family
City Gals
Hi John!
I'm a fan of a good western movie and of Robert Duvall, who really knows how to portray an old time cowboy. This week the AMC Channel has featured two westerns starring Duvall, one involving a cattle drive and the other a horse drive.
I don't wish to take anything away from your lush green pastures of Scotland but I enjoyed the scenery in those two movies as much as the movies themselves. I have no idea where those two movies were filmed but one can find lush green pastures a lot closer to home than Scotland.
Regarding the sheep and the lambing, when I moved from Maryland to Kansas in 1973, I rented a vacant house on a cattle ranch seven miles out of the little town where I had taken a job. Traveling between town and my home I passed the ranch of a young fellow I suspect was not too bright. He probably had lost his shirt raising cattle so had decided to switch to sheep.
About February of that first winter, his ewes began to lamb. I know nothing about sheep but apparently it's not too unusual for a ewe to abandon her lamb. That was happening to a number of his and he was giving them away to anyone who would take 'em. I suspect he was also giving away any hope he had of making a profit with his sheep, too, but apparently that didn't occur to him.
The house I'd rented had a huge lawn and it occurred to me that if I got a few of that fellows lambs, my wife could bottle feed them for a while and the grass would probably begin greening up and growing about the time they were ready to be put on pasture. Then we could put them on our lawn and I wouldn't have to mow all summer and they'd probably be nice butchering size in the fall, when the grass started dying.
We could have them butchered and put up in the local locker plant and we'd have virtually free meat for some time. But when I suggested it to my wife, she said there was no way she was going to bottle feed something, then eat it.
Danged city girls!

<!- Random Links Script, by Cut and Paste Scripts. Hosted CGI, with NO adverts and FREE. http://www.cutandpastescripts.com -!>
Run to a random McCornack Page!<!- Copyright Cut and Paste Scripts -!>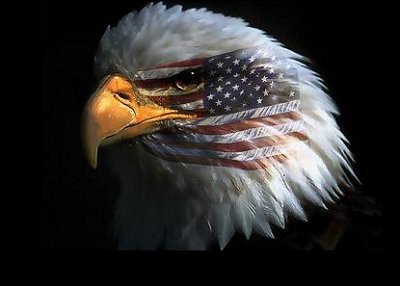 Someone is watching you!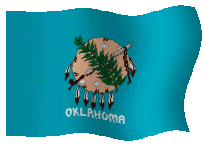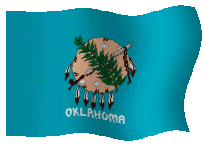 A Simple Redneck Poem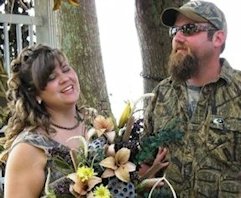 Galloway High is a worthy goal to pursue
Although most people do not have a clue.